Hello, well it has been a while, I've been really fortunate to have worked on some great projects so far this year, such as…………………………………………………..
Miss Transgender: Britain's New Beauty Queens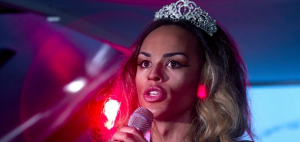 Feature Documentary Dir. Jasleen Kaur Sethi for Minnow Films/BBC1
A documentary following three transgender women competing in the 2015 Miss Transgender Beauty pageant. Really interesting doc and equally interesting to score, trying to capture a sense of bravery and elegance but combining it with occasional vulnerability and the KERPOW! one would expect from these sorts of emotionally charged competitions.
Apprentice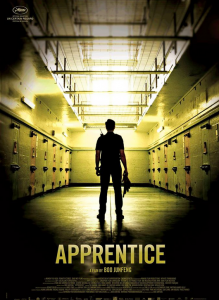 Fiction Feature Film Dir. Boo Junfeng, Augenschein Filmproduktion.
Beautiful and highly original Singapore arthouse film about an executioner's apprentice, recently premiering at Cannes 2016. I co-scored this with Alexander Zeke, ranging from bubbling and restless strings to claustrophobic sound design, such a rich, moving and understated film all round. Check it out if you can!
Martha Tilston New Album (and new direction!)
I've been making music away from film both in the studio and on stage with Martha Tilston singersongstress. It's always a magical experience. We've been beavering away on her new album with a new direction for her heading _BEATS_wards, MUCH fun and we've been signed to Membran records in Germany! Here's to some more European tours!
Every Split Second Counts (The History of Olympic Time Keeping)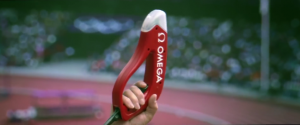 Documentary for Omega time keeping. Dir John Dower. Pulse Films.
Well…..I was amazed how engrossed I was by this film, time keeping sounds likes a rather drab subject, but when you get into the history and sports people's stories and their dedication, either to be awarded or cruuuuuelly denied

at the finish line by thousandths of a second….crushing, uplifting. Anyway enough of my opinion, you can watch the whole thing HERE!
Can't Cope, Won't Cope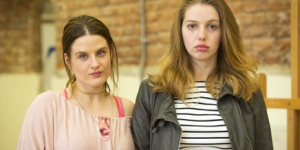 6-part TV series Dir. Cathy Brady. Deadpan pictures for RTE Ireland.
Great comedy drama series written by Stefanie Preisner, following the relationship of two twenty-something party girls. I loved working on this, really great mix of comedy and drama and letting me go a bit leftfield and wonky at times (love a bit of wonky!).
UPCOMING
So just about to dive into some string arrangements for Ninja Tune's Jono McCleery for his forthcoming album and then onto a feature film called "Popeye" written and directed by Kirsten Tan, starring….an elephant! can't wait.