"Dollface" forthcoming screenings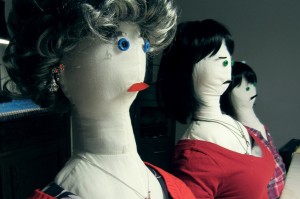 "Dollface", a dark comedy directed by Louis Paxton (scored by me!) will be screening at the following film festivals this January.
Sat 18th Jan at the London Short Films Festival in the programme "Love Makes the World Go Round"
17th – 20th Jan at Sputnik Kino's British Shorts in Berlin
17th – 19th Jan at Southend's Horror-On-Sea Festival, apparently playing in a big white bus cinema. I love the sound of a seaside horror film festival in a bus.